DEAR MARIA IT IS A PLEASURE TO SAY A FEW WORDS ABOUT OUR FAVORITE REAL ESTATE PERSON.
Words cannot describe our feelings towards our Maui Realtor Maria Ginnebaugh. I have moved eighteen times and Maria is by far the best Maui real estate agent I have worked with. She is extremely honest, conscientious, dedicated, and a credit to her profession.
Throughout our business she presented the product, answered any questions, and allowed us to make the decision. I would highly recommend her to anyone.
The Crewsons,
Alberta, Canada
www.mauisunsetb309.com
"WE WERE AND ARE EXTREMELY GRATEFUL for Maria's energetic, honest, and thorough (to mention but a few) qualities both as a professional Maui realtor and now personal friend.
She went the extra mile and made the entire process a memorable pleasure."
Chris & Robin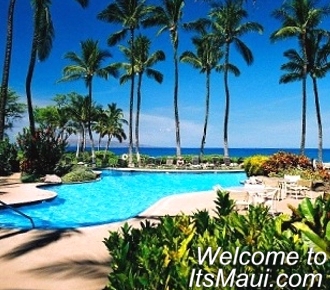 PAM AND I HAVE BOUGHT AND SOLD MANY HOMES throughout the years and have had good and bad experiences, but with Maria I can't express just how much she did to make the process painless.
She was on the job all the time and always called us back within minutes whenever we called her.
She went above and beyond her duty and not only got us a buyer that was pre-qualified but made sure that there were several other buyers lined up with backup offers in case there was a problem.
All we had to do was tell Maria what we needed and she made sure it was done.I tell everyone that there is no way I would consider buying or selling Maui real estate without Maria.
Her professionalism is only exceeded by her compassion and knowledge.
Mike and Pam Matot with Sam,
Kihei, Maui